Microfiber leather Skate Velcro Shoes Men's Casual Sneakers
stars, based on
( 2 )
reviews
Microfiber leather Skate Velcro Shoes Men's Casual Sneakers

Outer Material:Microfiber leather
Inner Material:Textile

Sole Material:Rubber
Colour:Black,Green,Red,White&Red,White&Black
Closure Style:Velcro
Style:Sneakers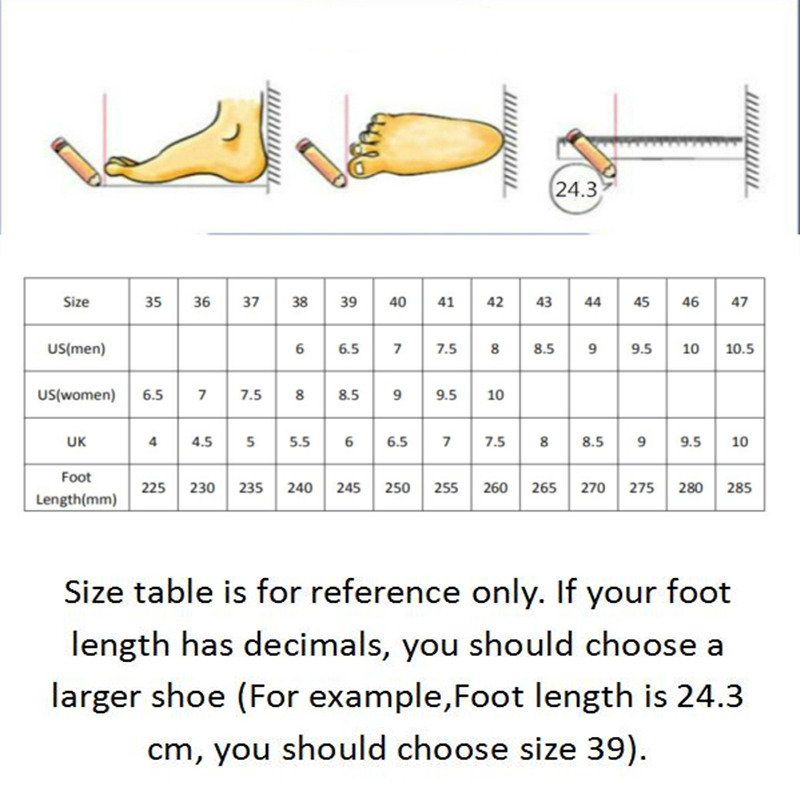 Tags: microfiber leather Velcro Shoes, microfiber leather Skate Velcro Shoes, Men's Skate Velcro Shoes, Men's leather Skate Velcro Shoes
Our store mainly sells Hollow Out running Springblade Shoes , Credible Classic casual Running Shoes wholesale , Mesh cloth robber Running Shoes , etc and all goods are free shipping.
Material:

rubber,microfiber leather
Style:

sneakers,skate shoes
Color:

black,green,red,white&red,white&black
Size:

39,40,41,42,43,44,45
ByLance RobertSaturday, 24 August 2019
These shoes are comfortable and lightweight, yet supportive. They grip my heels, but not too tight, and per my podiatrist do NOT flex downward at the arch if you hold the heel and push down on the toe. These are much better walking shoes than some Ecco shoes that I'm ashamed to say I paid a whole lot more money for.
ByMicah K.Saturday, 24 August 2019
I got these for work shoes. Yes, I don't have to wear slacks, shirt and tie to work. I'm lucky. But I wanted something a little more professional looking than lime green and black shoes. These are very comfortable, and look nice with my work clothes. The only down side I have with them is that, because they aren't fabric uppers, they hold the heat in more. On hot summer days, your feet can cook, so limit your outside time as much as you can. =)